Careers @ Prakriti
Want to be a constructivist educator who wants to work in schools that learn ?
Bharti Batra
A post graduate in Computer Science, Bharti was the co-founder of tech-based startups in market research and e-learning, before being the architect of Prakriti, both in form and spirit. She has led the growth of Prakriti into a school, a community learning centre and an inclusive learning space for children with special needs. Bharti is a Vipassna meditator and inspires children on mindfulness and having loving kindness towards all beings of nature.
Shilpa Tayal
Shilpa spent 10 years working in the World Bank and the banking sector in India and Singapore. After the corporate stint, she returned to what she used to enjoy as a child- to demystify complex issues and teach. A young parent herself, she joined Bharti in building Prakriti, as a learner-centred school, taking inspiration from Mirambika, where she spent her years in training. Even as she was the most accomplished student at both her school, Sardar Patel Vidyalaya and alma mater in DU, she believes in changing the yardstick of how we measure performance of learner to a more holistic and integral way. These days, Shilpa is re-learning Kathak and is looking forward to her performances.
Mridul Batra
Mridul Batra has been in the Education sector for the last 10 years, before a professional stint in the Banking sector. He was transforming the Primary years program and taught Economics at High School at Bharti Public School, Delhi. In addition to his responsibilities at Prakriti, Mridul is also overseeing a leadership development program for Principals of about 100 Delhi Govt. Schools in the East of Delhi for the past 2 years and now for South District in 2020. Mridul earned a B.A. in Economics (DU), an M.S. in Economics from the National University of Singapore, and an Ed.M. from Harvard. Other than learning in schools, Mridul is passionate about photography & design (he studied Photography Design at the National Institute of Design, (Ahmedabad)). He is an alumnus of Delhi's Sardar Patel Vidyalaya.
Vinita Arora
Vinita has a Bachelor and a Master's degree in Elementary Education from Delhi University and Tata Institute of Social Sciences, Mumbai respectively. Passionate about children's literature and the world it opens forth for young minds, she has more than a decade of experience in the field of early literacy, curriculum development, teacher training and engaging with young learners. Her work engagements varied from being a teacher in The Heritage School, Gurgaon and Aman Setu, Pune, to working on curriculum and teacher development at Nirantar, NCERT and TheTeacherApp.
Rahul Batra
Rahul has worked with the Nobel Peace Laureate Prof Muhd Yunus on making Indian companies pursue conscious capitalism through social innovation. He has run two startups in clean energy and healthtech space and has worked in global M&A and and corporate finance. Rahul is an MBA from INSEAD and is pursuing his Masters in Education. Rahul is passionate about learner-centered education and leads institution-building, innovation and growth at Prakriti. He enjoys playing squash, skiing and loves to read on pedagogy and spirituality.
Sh H C Batra
Sh H C Batra is mentoring the Prakriti team on developing the school campuses to be as child-friendly as possible. With his four decades of experience as an Economics teacher and as the Founder and Chairperson of Bharti Public School, he has significant experience in developing education models that are relevant and high performance cultures in academic organisations. 
Ven Ajahn Jayasaro
Venerable Ajahn Jayasaro was born in England and is a prominent figure in the movement to integrate Buddhist developmental mprinciples into the Thai education system. His countless contributions include writing the book 'Stillness Flowing' which is a definitive biography of Ajahn Chah.
Vinita Krishna
She has four decades of experience in Early Child Care and Education (ECCE). Ms. Krishna, an author and educationist, has been leading Prakriti's effort to design and develop a curriculum to ignite young minds. Vinita di, as she is fondly known, has conducted numerous workshops and sessions on a wide range of child-related issues at Prakriti. She has been the Director of Khaas Kitaab Foundation, an NGO engaged in publishing innovative books for children. She herself is an award-winning author of children's story books as well as text books. She has also been the faculty member of a course on Early Child Care & Education at Mirambika Research Centre. She also consults on early childcare and education issues. She was the first Director of Tamanna, an organization for helping children with special needs. She has been involved with the curriculum re-design of primary and pre-primary school at Mother's International School, Delhi, for the past ten years.
Shradha Sharma
Shradha has a bachelor's degree from Lady Irwin college and has a Masters in Psychology from IGNOU. She is a registered rehabilitation psychologist who has also finished her course work of Behavior Analysis from the university of Florida. Shradha is passionate about working with children with developmental disabilities. She has a work experience of 8 years in which her engagement areas have been on training her team of therapists, working with children on the floor and also supporting parents with in-depth training and programmes.
Srishti Pal
Srishti is a Masters in Psychology from Banaras Hindu University and has worked in British School on a variety of special needs.
Vanila Ghai
Vanila is a Finance professional with Corporate experience of a decade in BFSI sector. She gave up her career to serve the community after her son got diagnosed with Autism Spectrum Disorder and dedicated herself to the cause. She pursued Diploma in Early Childhood – Special Education and is a RCI certified Practitioner. 
She finished her coursework of Behavior Analysis from the Florida Institute of Technologies, US and very recently finished her MA in Clinical Psychology from IGNOU. She holds a work experience of 5+ years for working with children with Autism and Developmental Disabilities
Dr. Priyanka Jain Bhabu
Priyanka is the first Board Certified Behavior Analyst – Doctoral ( BCBA-D ) in India and has completed her coursework from University of North Texas, USA. She has been working for 18 years in the area of voice disorders, speech , communication & Applied Behavior Analysis. She is the Founder Director of CRIA which runs centers across Northern India for children with language delays and Autism. Priyanka is now on a mission to develop scientifically trained professionals to empower caregivers and children with Autism and other Developmental disorders.
Harpreet Ubhi
Harpreet has been a part of the Prakriti family for the past four years. She leads our youngest group of children of the Pre-nursery Red group. She is also the junior wing English facilitator for the junior wing and deeply enjoys singing and storytelling for children. She won the special prize in 2018 for the story writing competition hosted by Story Mirror, for her story "My friend Kenchu" which was well received and acclaimed.
David Bowers
David is an MA in Education with specialization in teaching of Social Sciences from USC Rossier and is a graduate in Religion Studies.
He has taught at American International School in India for a year and in international schools in China for over 15 years, teaching English. 
He teaches English and Social Sciences in the 
Middle School. 
Shreya Sharma
Shreya has done her Bachelors and Masters in Commerce from Delhi University. She started her journey in education in the year 2014 with Teach for India Fellowship and has also been a part of private institutions like Shiv Nadar School. During her years of working as a teacher, she discovered her passion of working with children. She is also an avid reader and a music buff.
Vineet Swaroop
Vineet is one of the oldest faculty members at Prakriti. Over the years, he has developed expertise in many areas from understanding children & problem-solving while simultaneously his insights with external resources. Other than facilitating the kindergarten group, his responsibilities include designing the school curriculum under the guidance of programme mentors, leading sessions on the Anapana meditation and also creating online study sessions for the school's social initiative with the Janwaar village children. Vineet is an MBA from IMT, Ghaziabad.
Mehak Chauhan
Mehak is an ardent learner. She began her journey with Prakriti as a facilitator in April 2019. Mehak feels delighted to be able to contribute for a cause like education. Being able to express herself freely gives her freedom and power to unleash the creativity within! Her hobbies include theatre, dancing, listening to music, playing physical sports (especially Athletics), reading novels and things online and indulging in intellectually stimulating conversations. She has completed her graduation in B.El.Ed from Institute of Home Economics, Delhi University. 
Yamini Pal
After completing her graduation in Bachelor's program in Elementary Education (B.El.Ed) from Lady Shri Ram College for Women, Yamini joined Prakriti in the year 2018 with the goal of exploring herself as a facilitator and gaining invaluable learning experience. Prior to this, she had worked with Bluebells International School for a brief period of time, after which, she proceeded to join XSEED education as Quality Analyst. Presently, she is pursuing her Master's in Education (Elementary) from Tata Institute of Social Sciences, Mumbai. Not only is she a passionate reader and a storyteller, but she also enjoys theatre and creating poetry.
Dolly Sharma
Dolly has done her masters in History(modern India) from Lady Shriram College. She enjoys engaging herself in outdoor games, badminton and football are her preferred sports. She enjoys learning with her learners. With them, she is developing herself as a storyteller and a creative being too. She has completed 3 enriching years at Prakriti and is now embarking upon the fourth year as a History facilitator.
Meenakshi Puri
Meenakshi Puri is the English facilitator for middle school. Prior to this, she has had a long teaching career spanning more than 3 decades, the longest one at Sardar Patel Vidyalaya. She was also a monastic in the Tibetan Buddhist tradition for 2 years, and lived in a nunnery. She enjoys reading books and poems with children, of slavery and injustice, of protest and resistance, of little big people, of choices that impact the world, of beauty and wonder, of courge and vulnerability, of hope and fear, and of failure too. She holds a Master's Degree in English from Lady Sri Ram College, D.U. and a B.Ed from Annamalai University. She has completed a Diploma in Conflict Transformation and Peace Building, from Lady Sri Ram College, D.U. Yes, LSR again and is currently doing a 4 year Nalanda Masters Programme in Buddhist Philosophy and Logic from Tibet House, New Delhi.
Faheem Ahmad
Faheem is the Programme Lead and facilitator in Hindi language. He is an experienced and passionate theatre artist with ample exposure to theater plays. He has completed his B.Ed and MA Hindi from Jamia Milia Islamia and prior to this has taught at a progressive school in Delhi. In addition, he is working as co-director in the "Curtain-Call" theater group. As part of his theatre experience, he has performed in a hundred street plays and fifty stage performances as actor, production manager, writer and director. Also, he has been part of "Pratibha Unnayan Natya Manch" and JOSH- The Drama Club.
Aditi Bhardwaj
Having completed her Bachelor's program in 2019 in Elementary Education (B.El.Ed) from the Institute of Home Economics, Delhi University, she joined Prakriti as a facilitator in April 2019. She has attended Satya Sai LGP workshops and has been on an innovative school trip to Digantar in Jaipur. She is now pursuing her Masters programme in English from IGNOU. Her hobbies include theatre acting, painting, playing basketball and badminton, and she is fond of reading, listening to music and dancing.
Aakansha Gupta
After completing her graduation in Bachelor's program in Elementary Education (B.El.Ed) from Jesus and Mary College, Aakansha joined prakriti in the year 2020. Exploration, discovery learning and problem solving are integral parts of this programme which allowed her to interact continuously between the outside world and the classroom. Through her experiences she has developed a broader vision of education and a perspective to understand children, which enables her to adjust to children's needs. Apart from exploring in Mathematics with her learners she also has a strong inclination towards storytelling and music.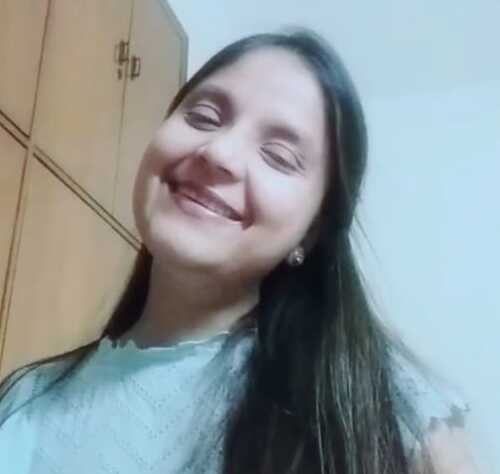 Ria Jain
A 'Passionate and Effortless' Storyteller, Ria commenced her journey with the Prakriti family as an Early Years Facilitator along with the additional responsibility of being an English facilitator in 2020. Previously, she has been a member of 'Kathashala' storytelling group, and currently a core member of 'Story Ghar' storytelling group, she considers connecting and communicating with children as one of her strengths. Recently, she upgraded her learning by completing MA English with a specialisation in Indian Folk Literature from IGNOU and also, a CIG (Certificate in Guidance) course from IGNOU, gaining insights into the various aspects of child development. Ria, also, holds a degree in English Hons. from Punjab University and a PGD in Human Resource Management from Symbiosis.
Ekta Dhankher
Ekta enjoys reciting stories of children, classrooms, school, travel and sometimes about herself through the lens of a budding teacher. She has earlier worked at Azim Premji Foundation, Uttarkashi, Uttarakhand as an Early Childhood Education facilitator and at Gramin Shiksha Kendra, Sawai Madhopur, Rajasthan as a Project Coordinator. She joins Prakriti, in facilitating Hindi Language. Ekta's hunger for knowledge has made her accomplish many degrees. She has  double bachelors and a masters degree from Indraprastha University, MDU and Azim Premji University. She also holds a Professional Certification in Story-Telling from Kathalaya International Academy of Story-Telling. Her Academic Publication in NCERT and other publication domains encompass Language Learning in the Early Years.
Sandeepa Pal
Having completed her B.Ed from Singhania University, Rajasthan, Sandeepa didi joined Prakriti after gaining close to six years of experience at Auro Navakriti School, New Delhi, and MatriKiran School, Gurugram – both progressive schools. She completed her B.A from Delhi University and Early Childhood Care and Education from District Institute of Education and Training (DIET).  She has a natural flair for art and craft. She loves to tell stories and has a keen interest in music, poetry, and singing.
Siji Matthew
Siji has completed her graduation in 2020 in Bachelor's of Elementary Education (B.El.Ed) from Jesus and Mary College, Delhi University. She joined Prakriti as a Math facilitator in May 2020. She is a quick learner and loves to explore, learn and have fun with children. She has also done an innovative school project in Digantar, Jaipur where she explored and understood the curricular,  pedagogic, and classroom issues and the innovative methods to tackle them. Other than this she is fond of dancing, storytelling, and traveling.