Our learners warmed themselves up with several stimulating workshops during this winter-break. We had organised a Book Reading Club on The Last Gambit (Om Swami), a knowing and chanting session on Vedic Mantras and hands-on sessions on Experiential Mathematics. The feedback from the workshop participants has been been heart-warming.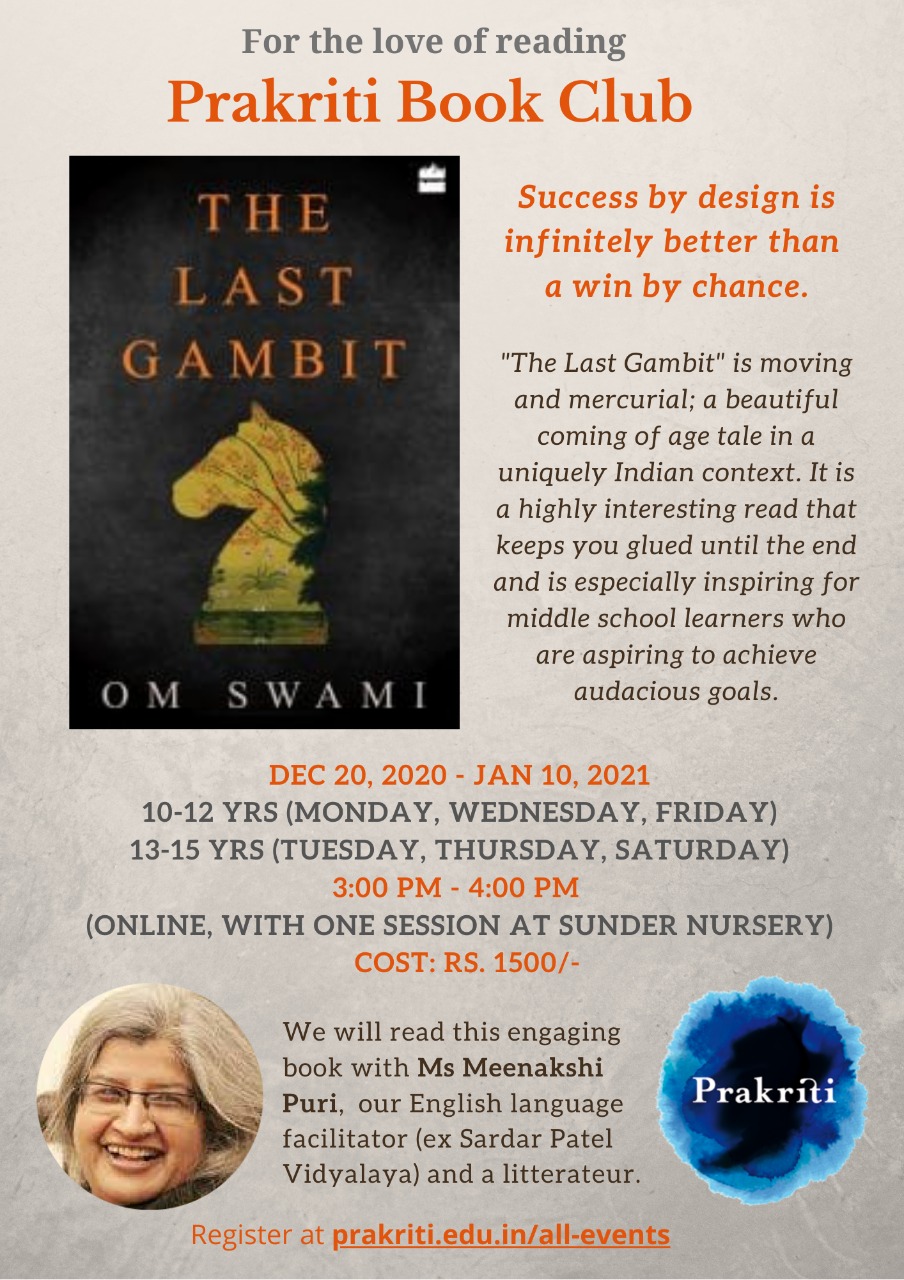 Book Club: We read the books online with Ms Meenakshi Puri, Prakriti's English language facilitator (ex Sardar Patel Vidyalaya) and a litterateur. Besides interpreting the book, the learners understood how to listen, draw out personal opinions and disagree without resorting to emotional arguments. The Last gambit by venerable monk, Om Swami was an ideal selection for the middle schoolers who have big, hairy, audacious goals and go through the tumult of applying self-discipline and choosing the right mentors to realise their dreams.
Power of Mantras: In this eight-part knowing and chanting workshop, the participants learnt the differences between vedic hymns and mantras from ancient texts and understood the relevance and meaning of the verses. They chanted as a daily and built their repertoire, The workshop was facilitated by the erudite Mukul Dwivedi, Prakriti's mentor for Sanskrit language learning.
Math lab : We did exciting mathematical experiments with Saurabh Suri, a teacher, researcher and social worker. The ten days of engaging sessions covered the world of polygons and polyhedrons, fractions, measurements and numbers. Through concrete materials, the participants deepened their understanding of the concepts and dabbled in mathematical creativity much beyond the limits of the workshop.